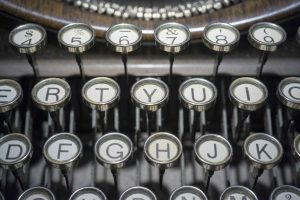 I've ghostwritten a wide variety of novels and nonfiction books released by large houses, small presses, and independent publishers. One of my ghostwriting clients is a bestselling novelist with Simon & Schuster. My work has been praised (obliquely, of course) in Publishers Weekly, USA Today, Essence, and other publications. I've also ghostwritten screenplays, articles, speeches, and blog posts.
Contrary to what you might think, ghostwriting doesn't have to be a lengthy or expensive process. Some kinds of books can be written in just a couple of months for $6,500—or less.
I'm an empathetic individual, not a corporation or word mill, so there's not much overhead here—no secretary's salary or rent on an office suite. All you're buying from me is quality writing and personal, supportive guidance through the publishing process.
My basic service always includes material development, two full drafts, one set of revisions, and consultations on next steps (agent acquisition, self-publishing, marketing).
My premium service includes all of the above, plus the shepherding of your book through all steps leading to publication through CreateSpace Independent Publishing Platform and e-publishers. With your approval every step of the way, I'll find and manage your editor, cover designer, and page designer, and I'll handle ISBNs, bar codes, and registration of your copyright.
Get-to-know-me chats and brainstorming sessions are free. Feel free to contact me by phone or email:
407-617-1661